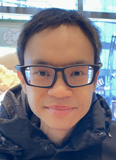 Prof.Dusit (Tao) Niyato
IEEE Fellow, IET Fellow
Nanyang Technological University (NTU), Singapore
Bio:Dusit Niyato is currently a President's Chair Professor in Computer Science and Engineering in the School of Computer Science and Engineering, Nanyang Technological University, Singapore. He received B.E. from King Mongkuk's Institute of Technology Ladkrabang (KMITL), Thailand in 1999 and Ph.D. in Electrical and Computer Engineering from the University of Manitoba, Canada in 2008. Dusit's research interests are in the areas of distributed collaborative machine learning, Internet of Things (IoT), edge intelligent metaverse, mobile and distributed computing, and wireless networks. Dusit won the 2011 IEEE Communications Society Fred W. Ellersick Prize Paper Award and the IEEE Computer Society Middle Career Researcher Award for Excellence in Scalable Computing in 2021 and Distinguished Technical Achievement Recognition Award of IEEE ComSoc Technical Committee on Green Communications and Computing 2022. Dusit is serving as Editor-in-Chief of IEEE Communications Surveys and Tutorials, an area editor of IEEE Transactions on Vehicular Technology, editor of IEEE Transactions on Wireless Communications, associate editor of IEEE Internet of Things Journal, IEEE Transactions on Mobile Computing, IEEE Wireless Communications, IEEE Network, and ACM Computing Surveys. He was a guest editor of IEEE Journal on Selected Areas on Communications. He was a Distinguished Lecturer of the IEEE Communications Society for 2016-2017. He was named the 2017-2022 highly cited researcher in computer science. He is a Fellow of IEEE and a Fellow of IET.
Ttile:Blockchain-Empowered Semantic and Lifecycle Management for AI-Generated Content (AIGC) in Edge Networks
Abstract:The rapid development of Artificial Intelligence Generated Content (AIGC) has brought daunting challenges regarding service latency, security, and trustworthiness. Recently, researchers presented the edge AIGC paradigm, which effectively optimizes service latency by distributing AIGC services to edge devices. However, AIGC products are still unprotected and vulnerable to tampering and plagiarism. Moreover, as a kind of online non-fungible digital property, the free circulation of AIGC products is hindered by the lack of trustworthiness in open networks. In this talk, we first present an overview of AIGC and its lifecycle, including content creation, verification, distribution, and storage. Then, we highlight the security challenges in AIGC, and for the first time, we present a blockchain-empowered framework to manage the lifecycle of edge AIGC products. Specifically, leveraging fraud proof, we propose a protocol to protect the ownership and copyright of AIGC, called Proof-of-AIGC. We then design an incentive mechanism to guarantee the legitimate and timely execution of funds-AIGC ownership exchanges among anonymous users. Furthermore, we present the design of a blockchain-aided semantic communication framework for AIGC services to facilitate interactions between the physical and virtual domains among service providers and edge devices. We also design a semantic defense scheme that uses the blockchain and zero-knowledge proofs to check the authenticity of semantic data transformations. Finally, we discuss major research directions of blockchain in AIGC services.